The ALTA Board meets four or five times a year, and may also meet via conference calls. At its Annual General Meeting, held during the Alberta Library Conference each spring, the Board reports to the membership, adopts a budget, and considers resolutions. The Association President and regional Directors are elected.
The ALTA Board consists of:
President, elected annually from the entire membership.
Vice-President and Treasurer, elected at the first meeting after the AGM from among the Directors.
One Director from each of the eight regions on the map below. Even and oddnumbered regions elect Directors in alternate years.
One Director each from Edmonton and Calgary Public Library Boards, appointed annually.
President |
Jennifer Anheliger, 2020-21
Being a stay at home mother of 3, originally with a background in banking and finance, at my core I am an avid reader, lover and supporter of libraries. I reached a point in my life, where I was ready to find ways to become involved within my community. I thought, I'll join the Town of Morinville Library Board! Originally as the Treasurer, and now serving as Board Chair. Little did I know that I would be thrust into being part of such an integral part of my community. I am regularly in awe of the people who make libraries exactly what they are today. Being a board trustee is such a privilege to have, and such a role requires a strong basis of support which ALTA makes a point to provide. I would love the opportunity to collaborate and contribute my enthusiasm for library services to such a great organization as ALTA. I aim to be able to continue my advocacy for libraries by expanding my access to the people who share my enthusiasm for libraries.
Email
Treasurer/Area 3 (Parkland) |
Bob Green, 2020-21
I have lived in Alberta for the past 44 years, and I have been in Carstairs since 1996. I have retired from a 38 year career in the airline industry, where I worked in many different areas, mostly in the customer service area, and the sales area. I am in my fourth term as a town of Carstairs councilor, having served 11 years to-date, and I have been on the board of the Carstairs Public Library for the past 8 years. I am also a current executive committee member sitting on the board of the Parkland Regional Library. In addition, I have also served on the Alberta Library Trustees Association board for the past 3 years. I am involved in a number of other community and charitable organizations. At present, I am the president of the Friends of Alberta Junior Hockey Society, a non-profit organization whose goal is to financially assist young athletes with scholarships to continue to play hockey at a competitive level, and also pursue their education at post-secondary school. I have served on this society for 35 years. I am also involved with the Carstairs and District Historical Society, and I am active in the Carstairs Bancroft United Church.
Email
Alternate: Now Open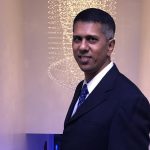 Area 4 (Marigold) |
Lennox Gomes, 2018-20
Lennox has been serving as a member on the Chestermere Public Library board since 2010 and as the Vice-Chairman since 2016. He has also been serving as the Marigold representative for the Chestermere Public Library since 2015. He has been working as a Field Service Manager at Canon Canada Inc. out of the Calgary office since 2009. His day-day activities include handling a team of technicians and sales representatives to ensure high levels of customer satisfaction. He has undergone various training on organizing and conducting meetings, dealing with irate customers and handling escalations. He practices all these on a daily basis in his current role at Canon as well as at the Library Board. He is a certified Electrical Engineer besides being certified in various fields in IT. He is also certified in Business Management and currently certifying in Lean Six Sigma optimization. He would bring a rich experience of serving others, having volunteered in different capacities at the local Library, Recreation Centre, Country Fair, Citizens on Patrol, Agricultural Society, etc. He is great at organizing things, from meetings to events to fun activities for volunteers and teams. Lastly, he would bring a different perspective to things, being born & brought up in Goa, India. Then having worked in diverse places like Kenya, Uganda & Tanzania. Before finally moving to Canada in 2004 & living and working in different cities like Toronto, Calgary and now Chestermere. Lennox is currently a resident of Chestermere, Alberta since October, 2009.
Email
Alternate: Now Open!
Area 5 (Chinook Arch) |
Vic Mensch, 2017-19
I am a teacher by profession and am currently employed with Alberta Distance Learning Centre where I am the English Department head. I have been involved with the library world for many years; first of all as the Council representative to the Coaldale Public Library and was in that position for a number of years. I was the chair of the Coaldale Public Library and have served terms as President, Vice-President, and Treasurer of ALTA. I have also been involved in Chinook Arch Regional Library System for many years in a variety of postions such as Chair, Vice-Chair and Treasurer. Not all at the same time but at different points in my career. I am currently in my second term on the Lethbridge Public Library Board and I am serving as chair of that board. I live in Lethbridge and have lived in that area for most of my life.
Email
Alternate: Position now open! Apply here.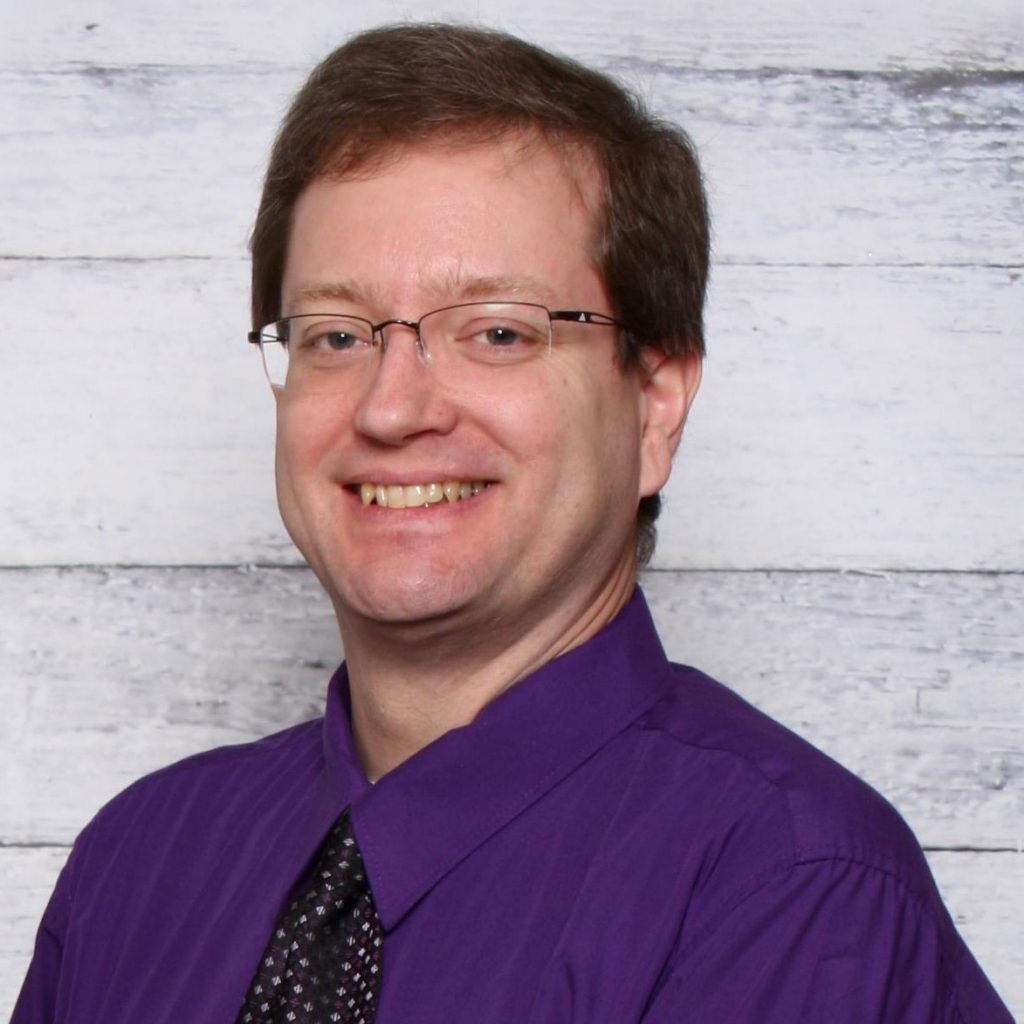 Area 7 (Metro Edmonton) |
Craig Blackmore, 2019-21
Craig has been serving as a trustee on the Fort Saskatchewan Public Library Board since January 2017, and as Vice-Chair since starting his second term in 2020. He has been on this board's Finance, Development and Advocacy committee since joining the board and has chaired that committee since 2019.

Craig is a Professional Engineer and has been working under contract with Nutrien Redwater Fertilizer Operations as their Utilities Operations Engineer since May 2019. Craig had previously worked at the Nutrien Redwater site in various roles from 1996 to 2016, taking time in between to attend the University of Alberta and obtain a Bachelor of Education in Secondary Education.

Born in Manitoba and raised in Saskatchewan, Craig came to Edmonton, Alberta in 1996 after completing a Master of Science in Chemical Engineering at the University of Saskatchewan. In 2001, he moved to Fort Saskatchewan with his wife, where his family grew to add two daughters.

While the role of a trustee can be challenging, Craig has found it to be very rewarding and is looking forward to new challenges and finding new ways to support the library board trustees of Alberta in their important work.
Email
Alternate: Denise Charbonneau
Calgary Public |
Jocelyn Phu
Born and raised in Calgary to refugee parents, Jocelyn credits the Calgary Public Library for helping her family settle into their new community and adapt to Canadian culture. Beyond this, the library was a space for many firsts for Jocelyn: where she got her first membership (library card!), set up her first email account and joined her first club. Thanks to the librarians and clerks who encouraged her to share her love of reading with others early on, it was also at the Library that Jocelyn developed a life-long passion for volunteerism, knack for storytelling and deep interest in place making. For Jocelyn, the feeling of wonder and curiosity when you enter the library has never gone away. She considers libraries as essential components in all communities because they are spaces where ideas are born and grow; most importantly, libraries are versatile institutions that serve all of society regardless of age, ethnicity, gender or socioeconomic background. Jocelyn is a fierce advocate for the right for accessible digital literacy education in Alberta and strongly believes that knowledge should be democratic, free and open.
Email
Edmonton Public |
Sandra Marin
Sandra Marin started her own Executive Coaching and Consulting company in 2007. She coaches senior leaders, teams and individuals wanting to increase effectiveness and performance. Sandra is passionate about supporting leaders wanting to create more positive and productive work environments.

Prior to 2007, Sandra held a variety of sales leadership positions with Nestle, Levi Strauss and Co., Hudson Bay. She was responsible for multi-million dollar revenue and operating budgets, and for developing multi-level sales teams. A career change into Human Resources with a focus on Organization Effectiveness and Development saw Sandra leading HR departments and teams, coaching and supporting leaders across organizations.

Sandra has significant Board experience including Edmonton Public Library, Human Resources Institute of Alberta, YMCA Enterprise Centre, Golden Retriever Club of Canada, SkirtsAfire Society.

Her formal education includes a Bachelor of Arts from Carleton University in Ottawa, a Certificate in Human Resource Management from the University of Alberta, a Certificate In Organizational Foundations from Queens University. She holds several coaching certifications and is a member of the International Coach Federation.

In her free time, Sandra enjoys cooking, hiking and hanging out with her dogs, Cedar & Squirrel, and cat Zorro. Sandra's love affair with libraries began when she was a child growing up in Monterey, California and continues to this day.
Email
STAFF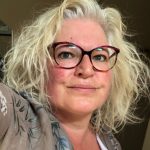 Executive Director |
Heather Coulson
Heather brings a valuable combination of non-profit, business and government experience to the Executive Director role. Attending Brandon University, she obtained her Bachelor of Arts Degree in Psychology with a minor in Political Science. Committed to lifelong learning, she has become a Bunraku puppetry Master/Trainer and enjoys sailing, brain gym, yoga, hiking, meditation garden and spending time with her family. Before joining ALTA, Heather was the Community Coordinator with Community Relations and Strategic Planning with the City of Edmonton, Program Manager and Health Promotions Director with EEA, Alberta MS Public Relations Director and Canadian Red Cross Manager of Volunteers and active with the National Red Cross Disaster Responder Team. Heather co-owned and launched the first interactive corporate theatre company in Western Canada. Contracting with Hotels and Conference Planning Managers, theatre and entertainment productions were customized and developed for National and Provincial Events. She was chosen for the role of Producer Assistant in the development of a CBC television history movie documentary. Growing up in a small prairie town in Manitoba, Heather frequented her local community library always trying to take out more books than what was allowed (two books) and to persuade the librarian to purchase more of her favorite books. Heather is committed to supporting Library Trustees across Alberta.
Email